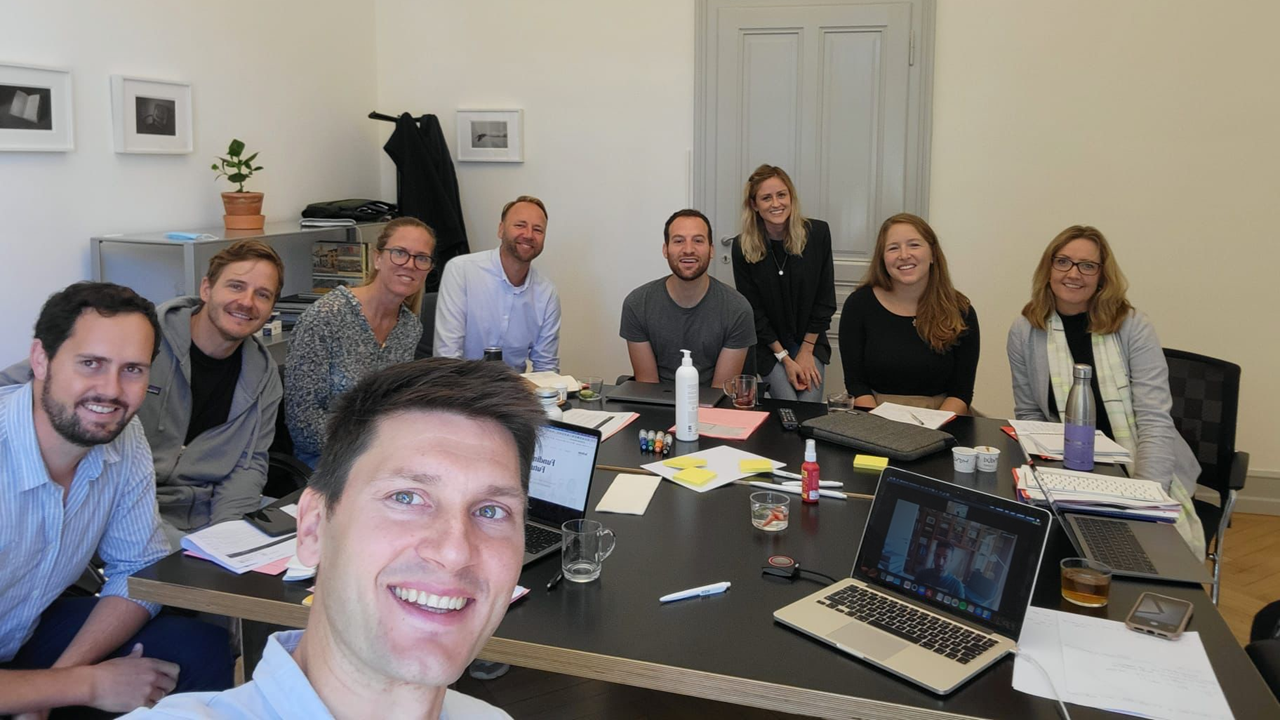 Community
Change does not happen in a vacuum, nor does it happen overnight. Rather, change happens through individual actors in a network who pull others along with them and thus gradually ensure positive change. In its training programs, CSP offers interested individuals the necessary know-how to start change. Beyond that, CSP also wants to connect like-minded people and thus drive change in networks and societies.
Attending a program to learn about impact investing is a necessary first step. But then the reality begins: putting what you've learned about impact investment into practice. As a CSP alum, you're not on your own. When you complete our programs, you are invited to join our alumni community of like-minded, driven individuals with whom you can continue to share knowledge about your journey as an impact investor. Our community includes more than 180 Next Gen stewards of ultra-high-net-worth families and successful entrepreneurs who want to use their capital and skills to make a positive change in the world.
WHAT DO WE DO?
We host monthly in-person and online events around a variety of topics chosen by alumni.
External speakers and alumni share their insights, experiences and Dos & Don'ts.
In-person events often take place in smaller local hubs, or at an impact conference that automatically attracts alumni from around the world.
Once a year, we host a large alumni meet-up weekend with a good mix of content and social activities.
In addition, we have several thematic and local WhatsApp groups via which alumni exchange on topics that matter.
ALUMNI ABOUT OUR COMMUNITY:
"CSP is a beautiful community of caring, dedicated people who have the means and the energy & drive to make a real change in the world."
Cynthia Fleischmann, cohort '16-'17
"I think CSP is powerful. When we, as a community, can get aligned behind a few thematic goals, I strongly believe we have an incredible amount of power for change, as each individual member is already so capable of moving things."
Maximilian Zeller, cohort '20-'21
COALITION FOR IMPACT
CSP is deeply engaged with the impact investment ecosystem. In 2019, this role was formalized through the launch of the Coalition for Impact (C4i). C4i is a unique global network of networks which believes in the value of co-creation, cooperation and coordination in order to jointly create more impact. C4i believes in the vision of a new financial system in which impact investing and regenerative economies are the new normal. Read more about C4i.