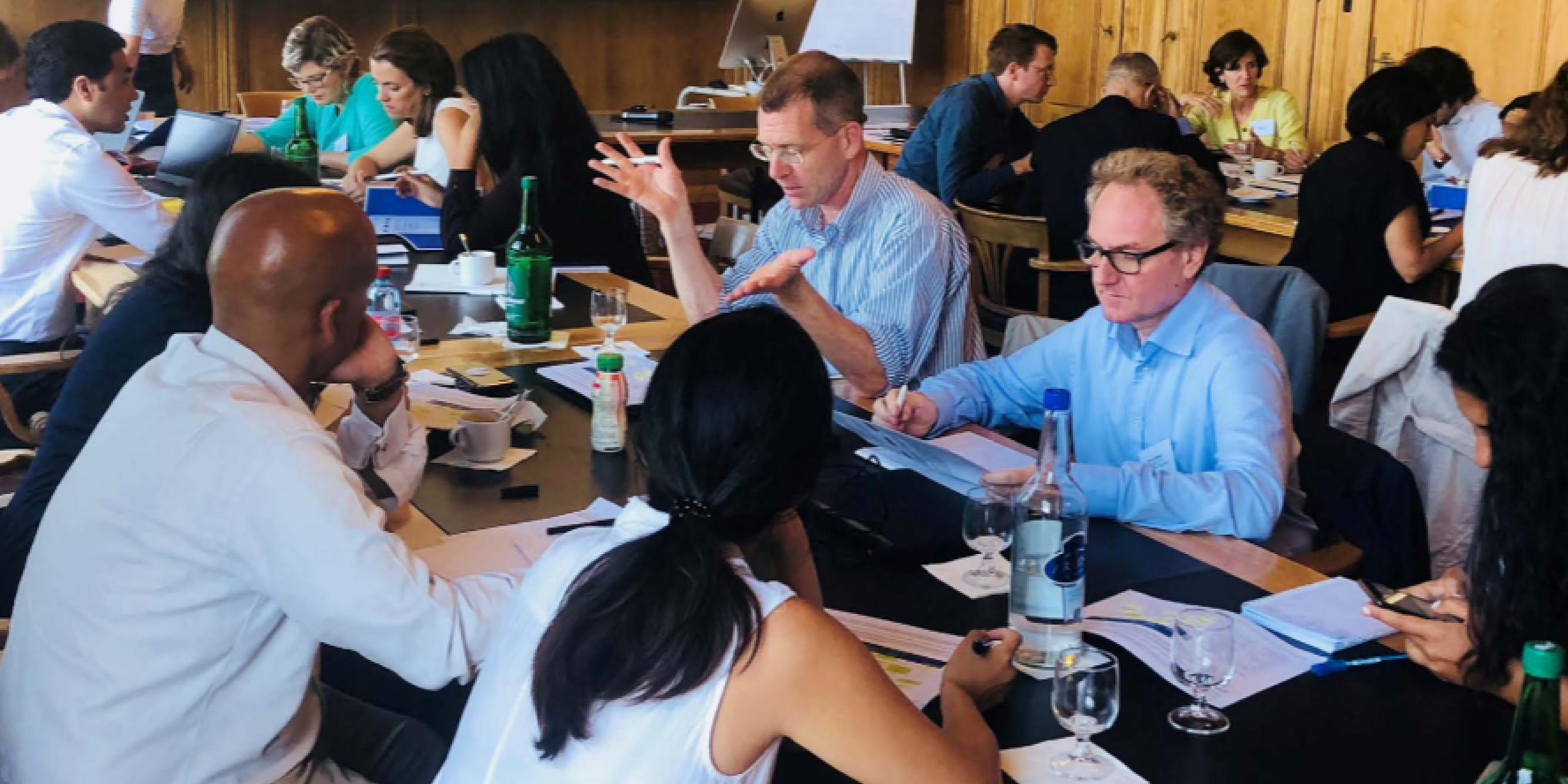 Impact Investing & Blended Finance
Using funds more effectively and mobilizing private investment to achieve the Sustainable Development Goals has become a key concern for many development agencies and donor organizations. While the idea to create blended finance models is compelling, one specific approach holds particular promise: empowering high-impact enterprises with market-based solutions to scale and deliver positive impact in a sustainable way – a bottom-up approach.
The Impact Investment & Blended Finance (IIBF) executive program is aimed at doing just that. The program is explicitly shaped towards providers of concessional capital such as project and program managers in development agencies, public or multilateral organizations, and foundations, with a focus on international development. IIBF is a practice-driven 3-day course that is designed for participants who strive to maximize the impact of their grants or investments, master the basics of Blended Finance and to be on top of the latest developments and discussions. All with the aim of effectively crowd-in private capital to finance the Sustainable Development Goals.
The program is organized by the Initiative for Blended Finance, with the program partners University of Zurich Center for Sustainable Finance and Private Wealth, Convergence, and Roots of Impact.

UPCOMING PROGRAM
The next training will be organized from September 6 to 8, 2023, in Zurich.
Have a look at the most recent program brochure, to know what to expect!
CONTENT OVERVIEW
This hands-on learning experience will deliver practical, actionable and relevant knowledge on how to mobilize private investment for sustainable development and create impact at scale. Topics covered include:
- The role of the private sector for achieving the SDGs - case studies and best practices
- Introduction to impact investing and blended finance
- Different approaches to attracting private capital
- Choosing the right instrument to catalyze private investment
- Impact-linked finance and pay-for-success instruments
- The role of impact management
- Mis-conceptions and mis-directions in blended & impact finance
- Live cases: impact, blended and innovative finance solutions from the field
WHAT WILL YOU GET
Meet and learn from top speakers from OECD, Roots of Impact, University of Zurich, Convergence, Harvard University, Social Value UK, UBS, leading impact funds and social entrepreneurs.
Network with your peers from across the globe, most of whom are project- and program managers in development agencies, public or multilateral organizations and foundations with a focus on international development.